June 11, 2014
The house feels a little emptier
May 29, 2014
The Rest of My Sister's Baby Gifts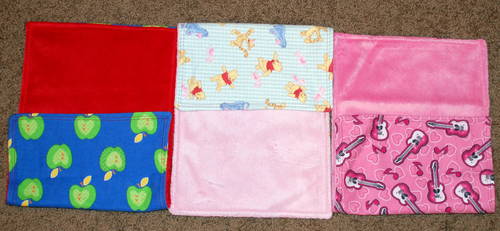 Burp Cloths tutorial found here.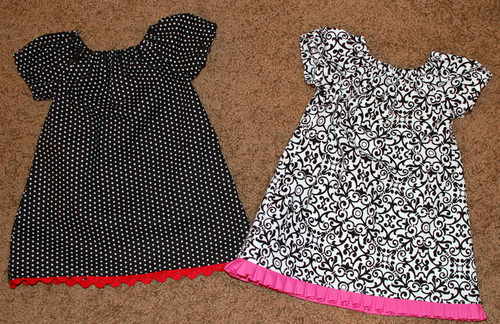 Dress pattern and tutorial found here.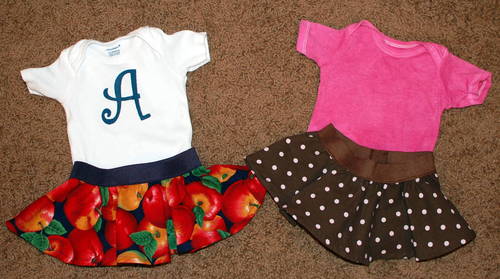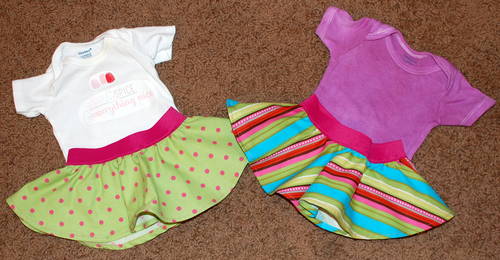 The initial onesie was made with freezer paper stenciling. The purple and pink onsies were dyed. The template for the Sugar and Spice onesie can be found here. The tutorial for the skirts is found here.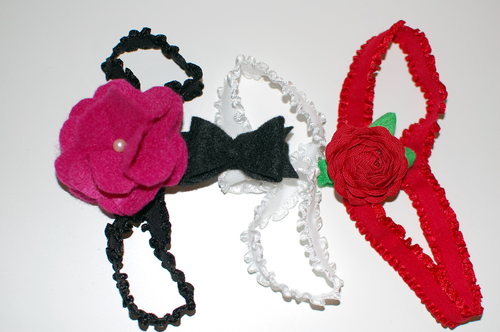 The pink flower tutorial is here; the felt bow, here; and the rickrack flower, here.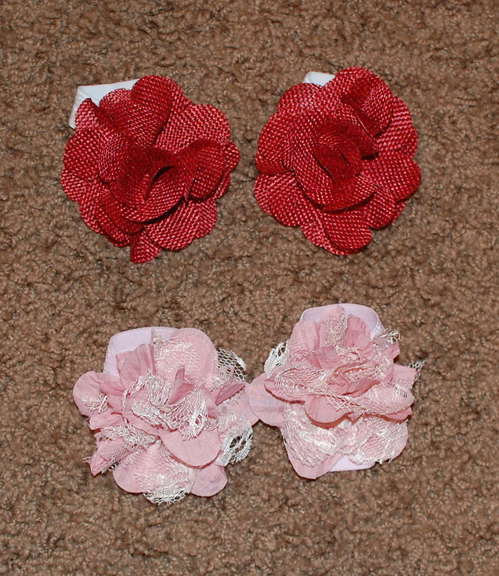 Baby barefoot sandals tutorial
Now that these are finished, I can send them to my niece who was born two weeks ago and start working on stuff for my nephew who is scheduled to be born in a week.
May 8, 2014
Joshua's Donkey Costume
For the children's choir musical at church this weekend, Joshua's character is playing the donkey Jesus rides into Jerusalem on Palm Sunday. He was very excited to have a big part and had his heart set on a big costume to match- no headband with ears for him. This is what I came up with.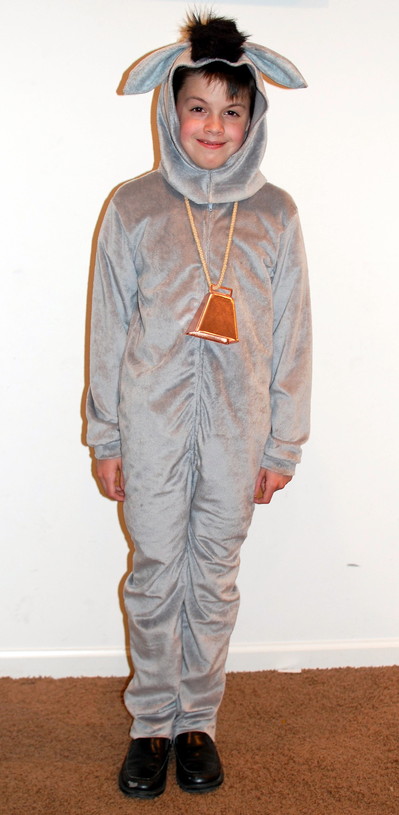 He's happy with it, so I think it's a success.
For the body I used the Classic Footed Pajamas pattern without the feet.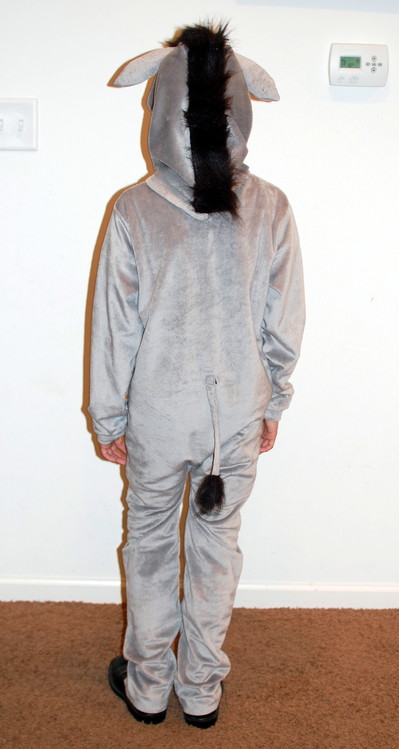 His tail needed to be removable, so it's attached with velcro. The cowl also needs to be removable so it is a separate piece as well.
May 5, 2014
I Love It When A Plan Comes Together
All of the hooded towels at Crazy Little Projects inspired me to make one for an upcoming birthday, but none of the options jumped out at me as The One for this little girl. After bouncing some ideas around in my head, I hopefully came up with a version that both she and her Star Wars loving dad will enjoy.
May 4, 2014
Quick and Easy Star Wars Costumes
Last Friday was Star Wars night for the Kane County Cougars game, and all of the kids wanted to go in costume. I didn't have time to go all out on these, so here are the looks we cobbled together.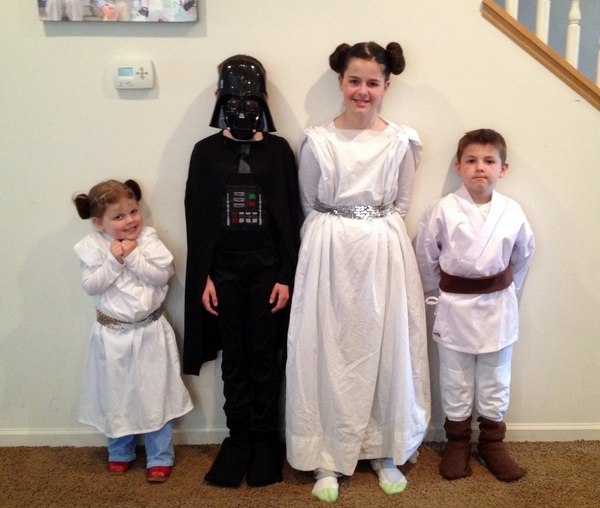 Joshua's was the easiest; he wore his old Darth Vader costume from a few Halloweens back. The only new addition was black boot covers using this tutorial from Melly Sews.
For Charlotte and Madelyn's Princess Leia look, we used hair donuts to create the side buns. Madelyn didn't have enough hair to make proper buns, so we just bobby pinned them to her pigtails. For Charlotte's dress, we took a white flat sheet and cut a hole in the middle for her head. For Madelyn, we cut head and arm holes out of a pillowcase. It was cold, so both girls wore long sleeved white shirts under the dresses. For their belts, I found silver sequin elastic at Hobby Lobby and just sewed the ends together to make a loop.
Nathaniel wanted to be Luke from A New Hope. We used white baseball pants and a white karate shirt for the main costume. I made brown fleece boot covers using the same tutorial as Joshua's and sewed a strip of the remaining fleece into a loop for his belt.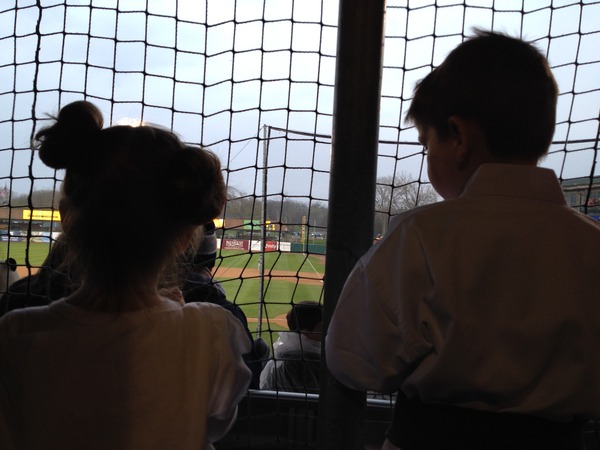 Come back tomorrow for another Star Wars project I've been working on.